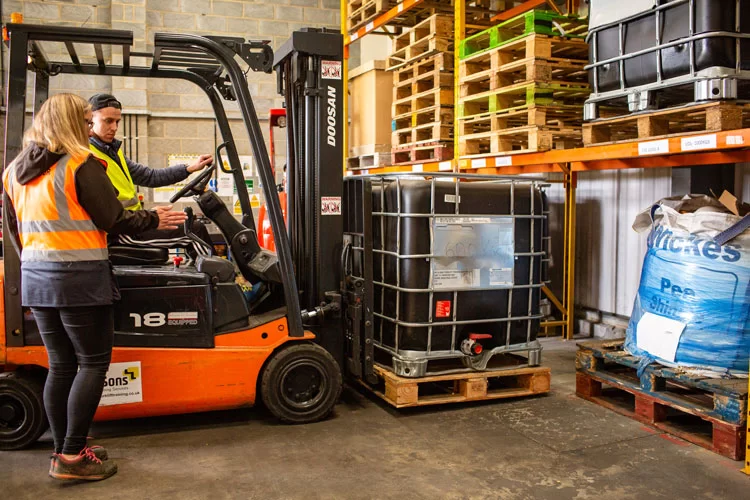 Zota is the nation's leading specialist training provider in safety, survival and emergency response training for high risk industries.
Since 2009, Zota has built a solid reputation in providing safety training for the Oil & Gas industry through people, processes, products and attention to detail.
Zota's national team of 100 staff, delivered over 40,000 trainee days of professional, engaging and safe training using simulated environments to develop skills and behaviours that address safety-critical industry needs.
Zota integrates four key elements into all training: Safety, compliance, cost effectiveness, and trainee engagement. By delivering training that meets all four of these elements, Zota ensures the best trainee experience and learning outcomes possible, whilst continuing an outstanding safety record and cost benefits for clients.
Zota is committed to helping ensure that these programs are successful in further improving safety culture. We offer two forklift training courses:
Forklift Operations Training and Certification Course (International); and
Forklift Operations Training (National)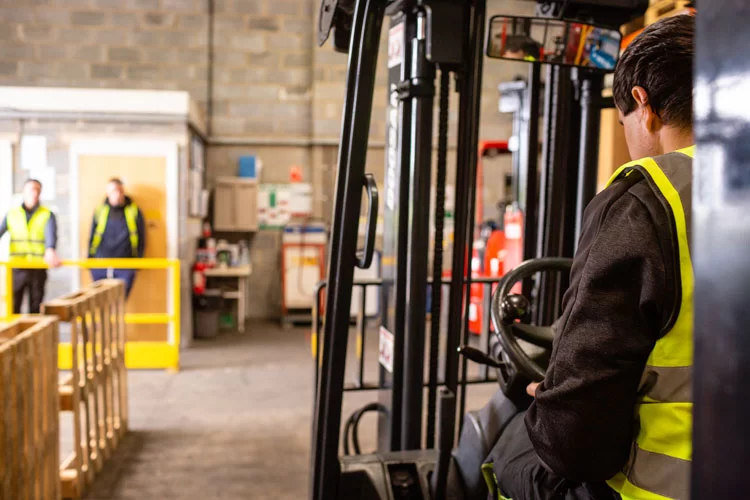 1. Forklift Operations Training and Certification Course (International)
Zota Oil and Gas Nigeria Limited brings you practical Forklift Operations Training and Certification Course at her Lagos Office at 121, Bisi Obadina Street, Omole Phase 1, Ikeja, Lagos, Nigeria.
Course Overview
This course is for operators and supervisors of forklift operations. The course uses OSHA criteria from 29 CFR 1910.178.
Course instructors highlight the most common dangers of powered industrial truck operations and provide solutions to those dangers.
Driving tips, avoiding injury and proper handling & transportation of loads are featured. To be in compliance with OSHA 29 CFR 1910.178, only trained and authorized operators shall be permitted to operate a Forklift.
Participants receive manuals & hands-on practical exercise to facilitate training.
Course Objective:
Upon completion of this course participant should be able to:
Carry out pre-use inspection of forklifts in compliance with manufacturers' specifications and industry best practice.
Demonstrate skills for proper fueling and battery charging techniques
Identify types and characteristics of forklifts with different kinds of hazards associated with each one.
Identify stability triangles for forklifts.
Show confidence on knowledge gained applicable to Basic Driving Principles, Stability, and Load Handling.
Course Outline include but not limited to;
Types of Forklift
Operator's Responsibilities
Parts of the forklift
Hydraulic system
Stability
Operating Procedures
Refueling and Recharging
Parking
Selection of Forklift Operators
Duration of Training: 4 days
Training Fee: N300,000
---
2. Forklift Operations Training and Certification Course (National)
Course Outline:
Types of Forklift
Parts of the forklift
Forklift Safety Features
Forklift Hydraulic system
Stability (Principle of Lifting Load)
Refuelling and Recharging
Parking / Leaving a Forklift Unattended
Forklift Pre-Use Inspection
Operator's Responsibilities
Operating Procedures
Learning Outcomes
Define what forklift equipment is and its purpose
Explain the Hazards and Risks when operating a Counterbalance lift truck by stating the causes of instability
Demonstrate an understanding of Rated Capacity Plates
Identify components and controls and state their function
Demonstrate the Pre-Use checks and inspections required before using the machine
Describe the standards and procedures for forklift truck operations
Demonstrate safe and effective use of a Counterbalance lift truck correctly in accordance with accepted good working practices.
Duration of Training: 4 days
Training Fee: N100,000
For Enquiries Call or WhatsApp: +2349053064521
Email: info@zotaoilandgas.com
Payment details: Guaranty Trust Bank (GTB) – 0014215004
Feel free to ask your questions in the comments section. We will answer as soon as possible. Thank you.
Other training courses we offer are:
HSE Level 1, 2 & 3
Work at Height
Basic and advanced first-aid
Fire safety and fire-fighting training
Catering and hospitality health and safety training
HSE leadership training
Health and safety in the workplace
Fleet management, defensive driving & road safety training
Forklift safety and operator's training
Crane safety and operator's training
NEBOSH IGC
ISO 9001: 2015
ISO 45001: 2018
ISO 14001: 2015
Train the trainer
---
Accreditation and Membership