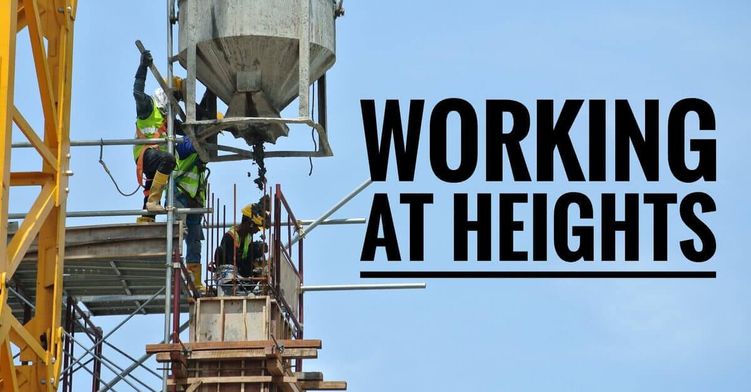 Work at Height training course helps participants to understand the national and international regulations related to working at height as well as provides necessary information needed to be able to successfully mitigate working at height risks and implement control measures. We need protection because even those of us with experience working at heights can lose our balance or grip; we can slip, trip, or misstep at any time.
We may think that our reflexes will protect us, but we're falling before we know it, and we don't have to fall far to be seriously injured. We've been falling since Day One. Until we get better at landing, we'll need protection from falling.

Learning Objectives
Explain the falling hazard of working at heights
Describe Working at Heights standard
Explain how to avoid falling while working at heights
Demonstrate the appropriate and safe way to use ladders, stairs and other equipment to avoid falling
Identify and describe the components of Fall Arrest Systems
Perform the donning, use, inspection and maintenance for specific fall protection gear
Identify proper anchor points
Statutory and regulatory authority requirements
The use of heights safety systems
The process of providing for safe working practices
Safety equipment/systems and considerations to facilitate working safely at heights
Risk assessment when working at height and pre-job planning
The use of fall arrest harness
Safe operation of access equipment like steps and ladders, scaffold, Mobile Elevated Work Platforms (MEWPS)
Work in various weather conditions

Target Audience
All offshore/onshore personnel involved in working at heights.
---
Accreditation and Membership